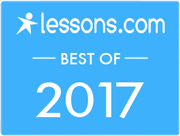 You Should Be Riding
With Ellrick Farm
Start With A Tour,
Call Today
Ellrick Farm
Ellrick Farm is a full-care horse boarding facility, offering riding lessons for beginning riders and advanced equestrians. Ellrick Farms has been serving Chardon, Cleveland, Shaker Heights, Beachwood, Pepper Pike, Gates Mills, Willoughby Hills, Waite Hill, Kirtland, Mentor, Chesterland, Mayfield Heights, and the surrounding areas since 1975. We are professionally owned and operated.
We provide a safe and friendly environment for both horse and rider.
Sign up for our Shows Today!
OPHA and Up & Over approved Horse Shows
June 12 & 13
August 21 & 22